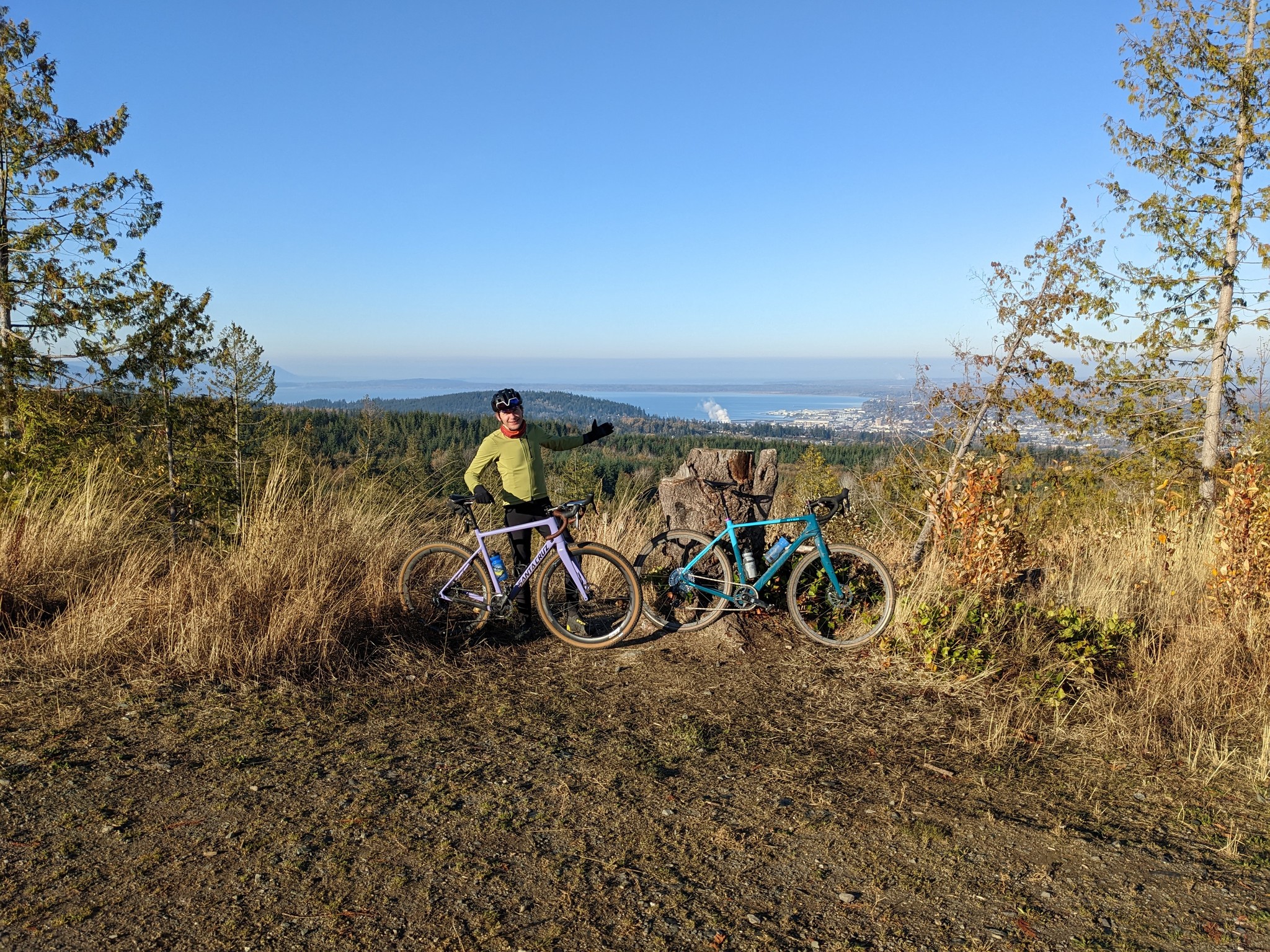 Bikes are made to explore, adventure, commute, rip, and whatever else you can imagine. Roads bikes have their domain, as do mountain bikes. But what about a bike that can get up to road bike speeds but tackle some tamer singletrack with ease? The gravel bike is the beautiful love child of both types of riding.

With geometry and fit similar to a road bike, gravel bikes have clearance for wider tires, some coming close to the same tire width as a mountain bike. Gravel bikes come in many shapes and forms. On one end of the spectrum there are the models focused on the exploring and adventure side (comfortable position, stable ride characteristics and frame mounts galore to get all the accessories you would ever need); while others are lightweight race machines stripped down to just water bottle holders and components to get you across the finish line as fast as possible.

The in-between of those types are where the Specialized Diverge and Otso Waheela fall. Both are great exploring bikes, coming with tons of mounting on the frames for accessories, while also feeling right at home between the tape.
| | | |
| --- | --- | --- |
|   | Specialized Diverge | Otso Waheela |
| Frame Material | Aluminum or Carbon | Carbon |
|  Wheel Size | 700c (can run 650b) | 700c (can run 650b) |
| Max Tire Clearance | 700x47c, 650b x 2.1in | 700x54c, 650b x 2.1in |
| Headtube Angle | 71.75 | 71.5 |
| Seat-tube Angle | 73.5 | 72.5 |
The Specialized Diverge is an amazing do-it-all machine. With all models sporting tons of tire clearance, carbon forks, as mounts as you'll need, it is the extra options certain models have that take the cake. At the Diverge E5 comp level ($2500), we are introduced to the amazing Future Shock, a shock absorber that sits under the stem and gives your hands some much needed relief on rougher terrain. All models above this price point have this feature. Carbon models start at $3500, and moving into the Comp Carbon model at $4200 gives riders internal frame storage! No need to carry a tube or tools in your pockets or external bags, the SWAT (Storage Water Air Tools) box can carry all the tools you'll need and more. The rest of the lineup features carbon frames, optional carbon rims, an upgraded future shock you can adjust, and wireless shifting getting you into the right gear. All models are compatible with a dropper post, allowing even more versatility to the bike that can do everything, and then some. The Diverge has options for frame sizing from 44 to 61, covering just about everyone. (Size 44 not available in every model)
Diverge Sport Carbon Pictured Below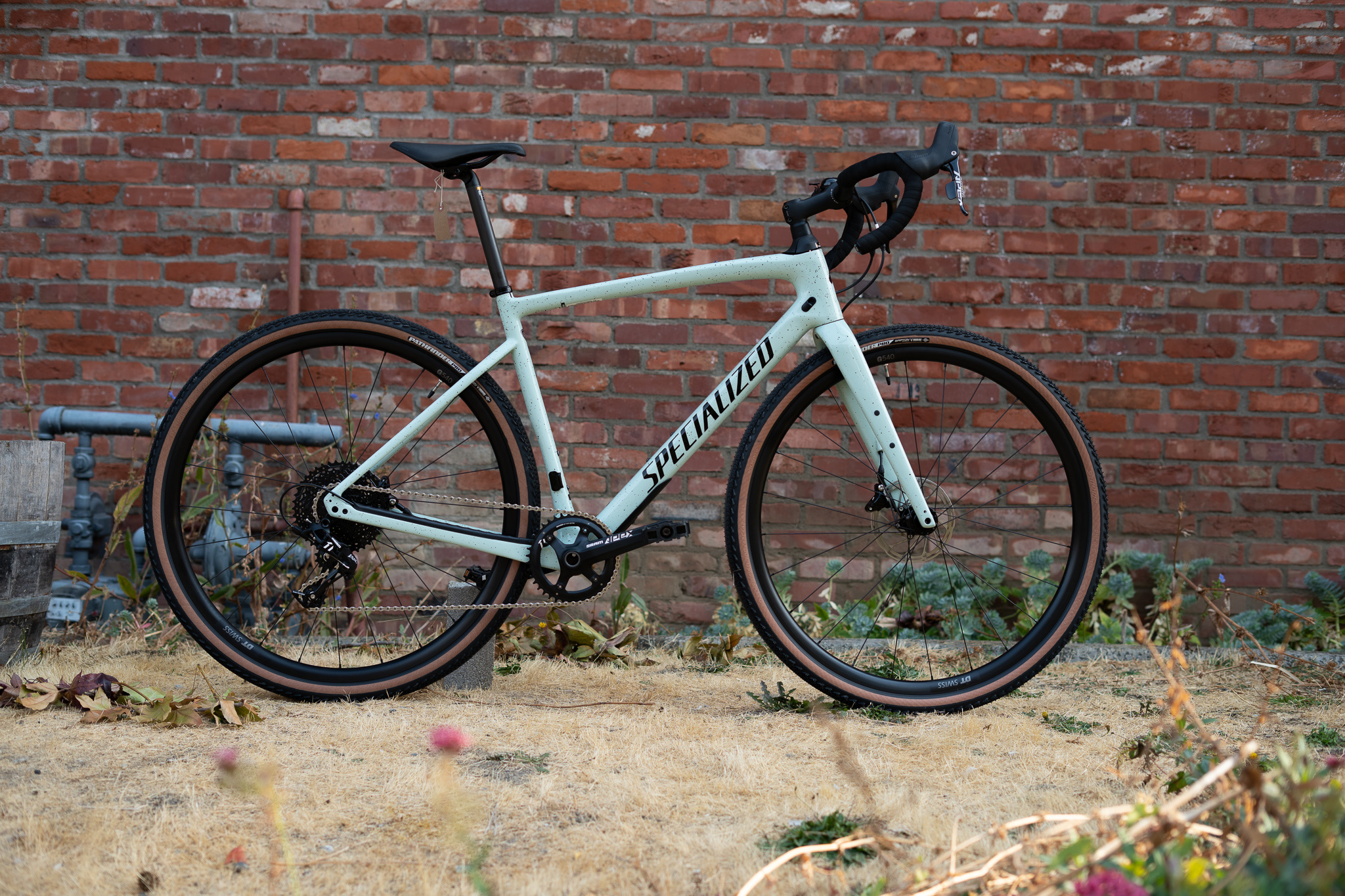 Otso is a newer brand, started in 2016, but don't let that fool you. They know how to make a seriously good bike. The Waheela features a carbon frame that has adjustable rear dropouts, allowing you to tune the ride characteristics with a longer or shorter wheelbase. This will affect how stable or nimble the bike is at speed. With as many mounts as you could dream of, the Waheela can be whatever you want it to be. Coming in complete bike or frame only kits, you can outfit this bike with a number of gearing setups. Dropper posts are also compatible with this frame, so if the need arises, you can put that seat down and go wild. Sizing runs from Small to Extra-Large, allowing some movement between frame measurements.
Waheela C GRX Pictured Below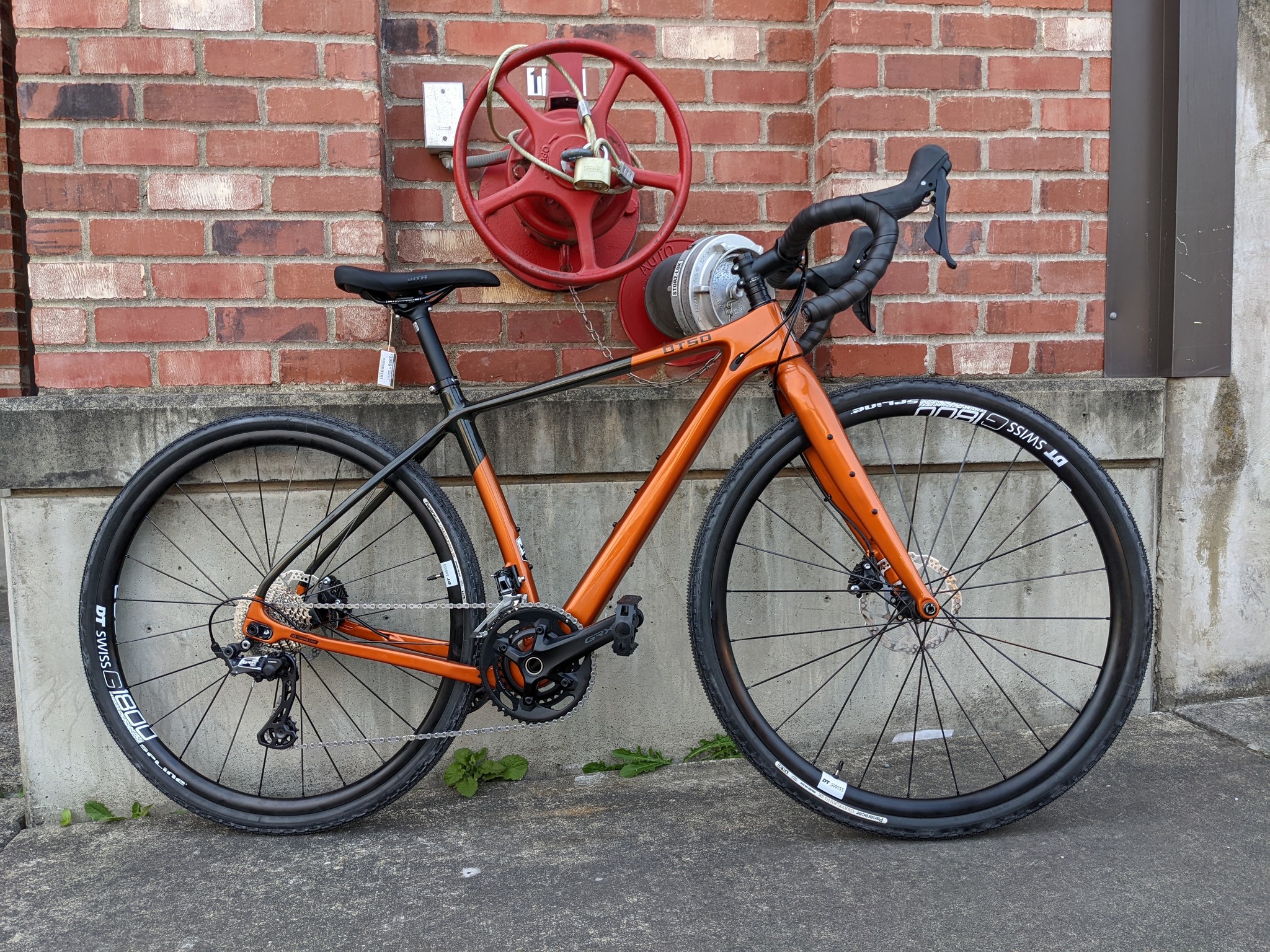 We have different sizes and models in stock of each bike. Stop in for a test ride!