Specialized and Santa Cruz have both come to the table with new lightweight E-mountain bikes in 2023.
Specialized has updated their already beloved Levo SL platform, while Santa Cruz released their new Heckler SL, blending the lines between their Heckler and Bronson models.
 
Levo SL
Heckler SL
Frame material
Carbon
Carbon
Travel (Front, Rear)
160mm (F), 150mm (R)
160mm (F), 150mm (R)
Wheel Size
Mixed wheel/ Full 29" compatible 
Mixed wheel
Motor/ Torque

Specialzied (Brose) 1.2 SL custom motor  

50 Nm of torque

Fazua Ride 60 motor 

60 Nm of torque

Battery
320 Wh battery (compatible with Specialized 160Wh range extender)
430 Wh battery
Range (Hours)
Up to 4 hrs (depends on number of factors)
Up to 4 hrs (depends on number of factors)
Weight
42 lbs w/pedals (Size S3)
43 w/pedals (Size Small)
Starting Price
$8,000
$7,299
The Heckler SL finds a sweet spot with the travel, sizing, and power. With the larger battery size (by SL e-bike standards), along with a higher torque output from the motor, the bike allows you to cover lots of ground extremely quickly, and could keep you up to speed with someone on a full power e-bike (given they aren't using their full amount of assist). The mixed wheel platform of the Heckler offers an extremely maneuverable bike, while maintaining a plush ride with the VPP linkage Santa Cruz uses on their entire line-up. With a 64* headtube angle, and nice steep seat tube angle (77*), the bike puts you in a comfortable pedaling position on the steepest of climbs, but is ready for any trail. Santa Cruz utilizes a flip-chip at the rear link to change the headtube angle, seat-tube angle, and progression of the shock. It is a very subtle change, but enough to tweak the ride feel of the bike. 
Heckler SL S-Kit ($8699) pictured below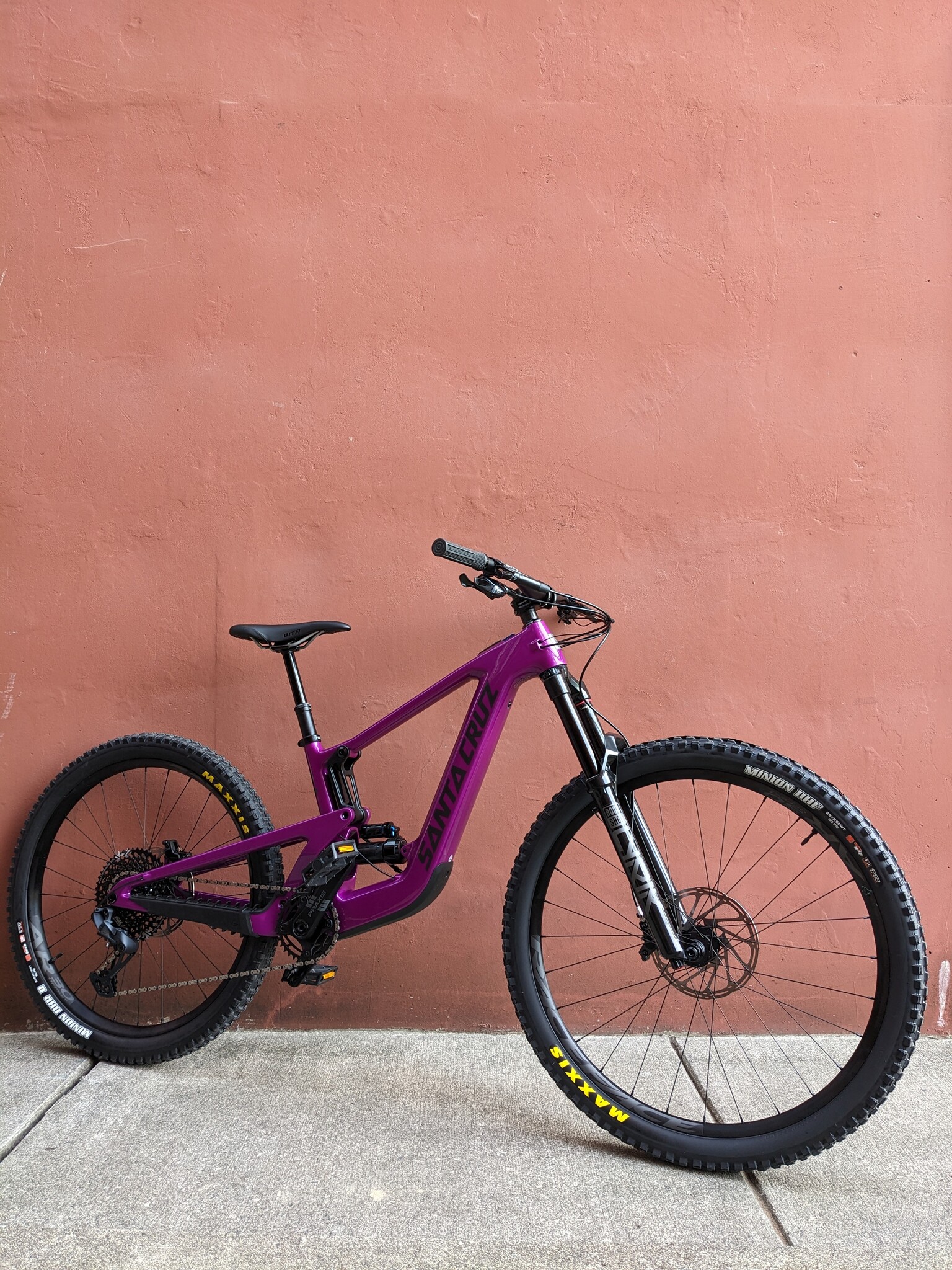 Specialized brought a whole new look and feel to their Levo SL line up. Gone is the sidearm from the full power Levo, and the Stumpjumper line-up. With the new frame design came a longer reach to match the sizing of their other trail bikes, more travel in the front and rear with a beefier components package. The bike also got the longer and slacker treatment, with a 64.5* adjustable headtube, allowing you to adjust the headset 1* in either direction. Adjustment of the bottom bracket height is available at the shock, and there is a flip-chip at the rear axle that allows a conversion to a full 29" setup, instead of the mixed wheel. All models do come as a mixed wheel. 
Levo SL Comp Carbon ($8000) pictured below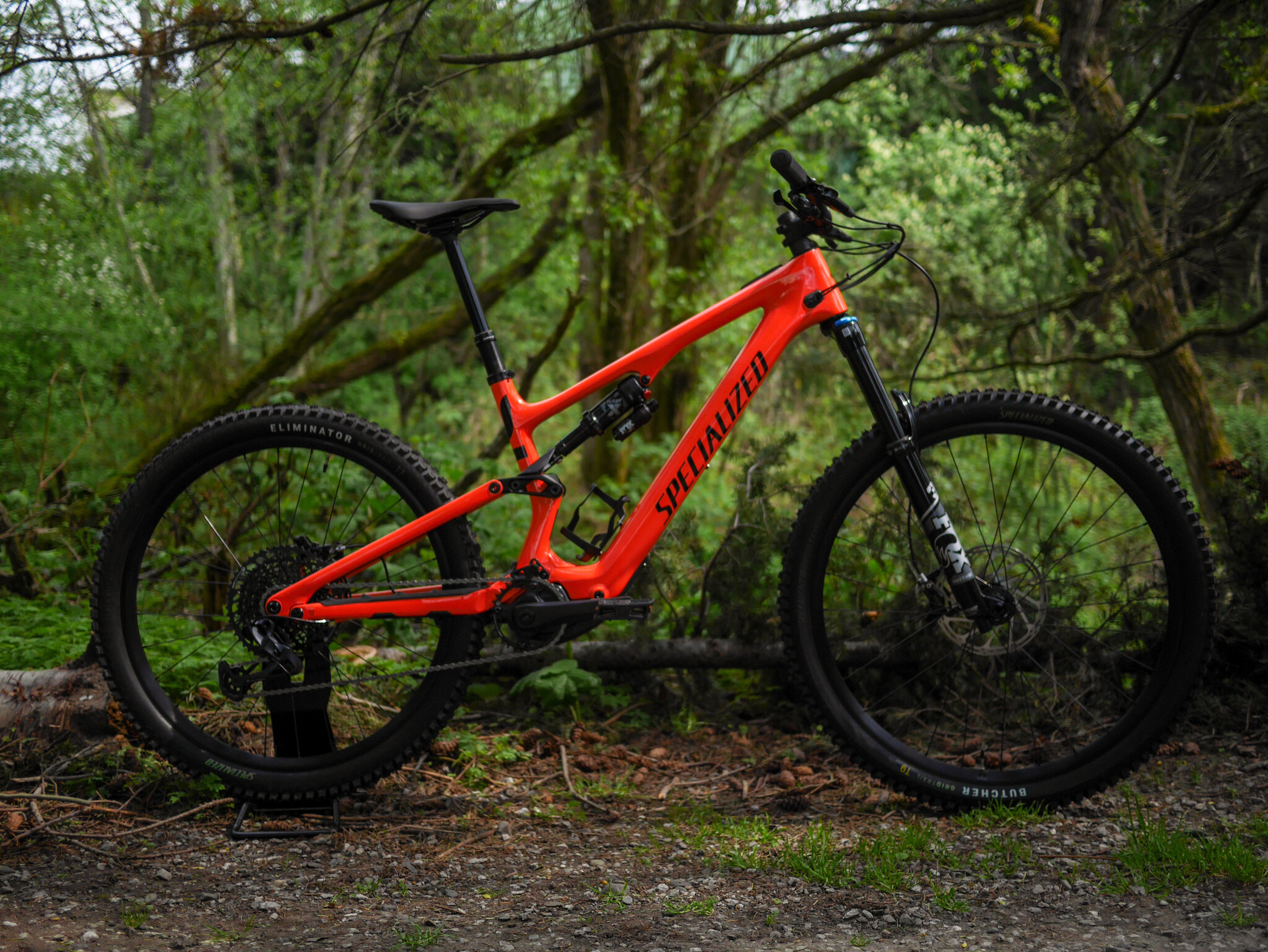 Both bikes come in with comparable geometry, even travel numbers, and the same wheel sizing options out of the box. With the Levo SL offering more adjustments to the frame numbers, there's more than a dozen ways to set up the bike. The Heckler SL offers more torque for those long steep climbs, with a larger battery to boot.
Which bike would best suit your style?
We have sizes of each bike in store, and can talk you through the smallest difference between both. 
Stop in and give them a try!