The Stumpjumper. The first production mountain bike on the market, arriving in 1981.
The Hightower. If you're not looking for extremes, just something extremely good, look no further.

Which bike is right for you?
| | | | |
| --- | --- | --- | --- |
|   | Stumpjumper | Stumpjumper EVO | Hightower |
| Frame Material | Carbon or Alloy | Carbon or Alloy | Carbon or Alloy |
| Travel (Front, Rear) | 140mm Front, 130mm rear | 140mm Front, 130mm rear | 150mm Front, 145mm rear |
| Wheel size | 29" set | 29" set | 29" set |
| Internal Storage | Carbon Frame only | Both frame options | Carbon Frame only |
| Headtube angle (degree) | 65 or 65.5 | 64.5, can set to 63.5 or 65.5 | 64.5 or 64.8 |
| Seat-tube angle | 76 | Around 77 (size dependent) | Around 77 (size dependent) |
The stumpjumper has two variations; the more pedal friendly, zippy explorer standard Stumpjumper, and the do it all, set it up your way Stumpjumper Evo. Both bikes feature the sidearm frame that covers one side of the shock and internal frame storage, but both bikes have a slightly different intended use. The Evo has more suspension and a longer wheelbase to handle some rowdier terrain, while the standard Stumpjumper can handle just about everything, but requires more focus and finesse on more aggressive terrain. The Evo features a horst-link, which means a pivot by the rear wheel adding to traction. The standard Stumpjumper uses a "flex-stay" to drive the rear shock, translating to a more active ride and increased pedaling efficiency. 
Stumpjumper Pictured Below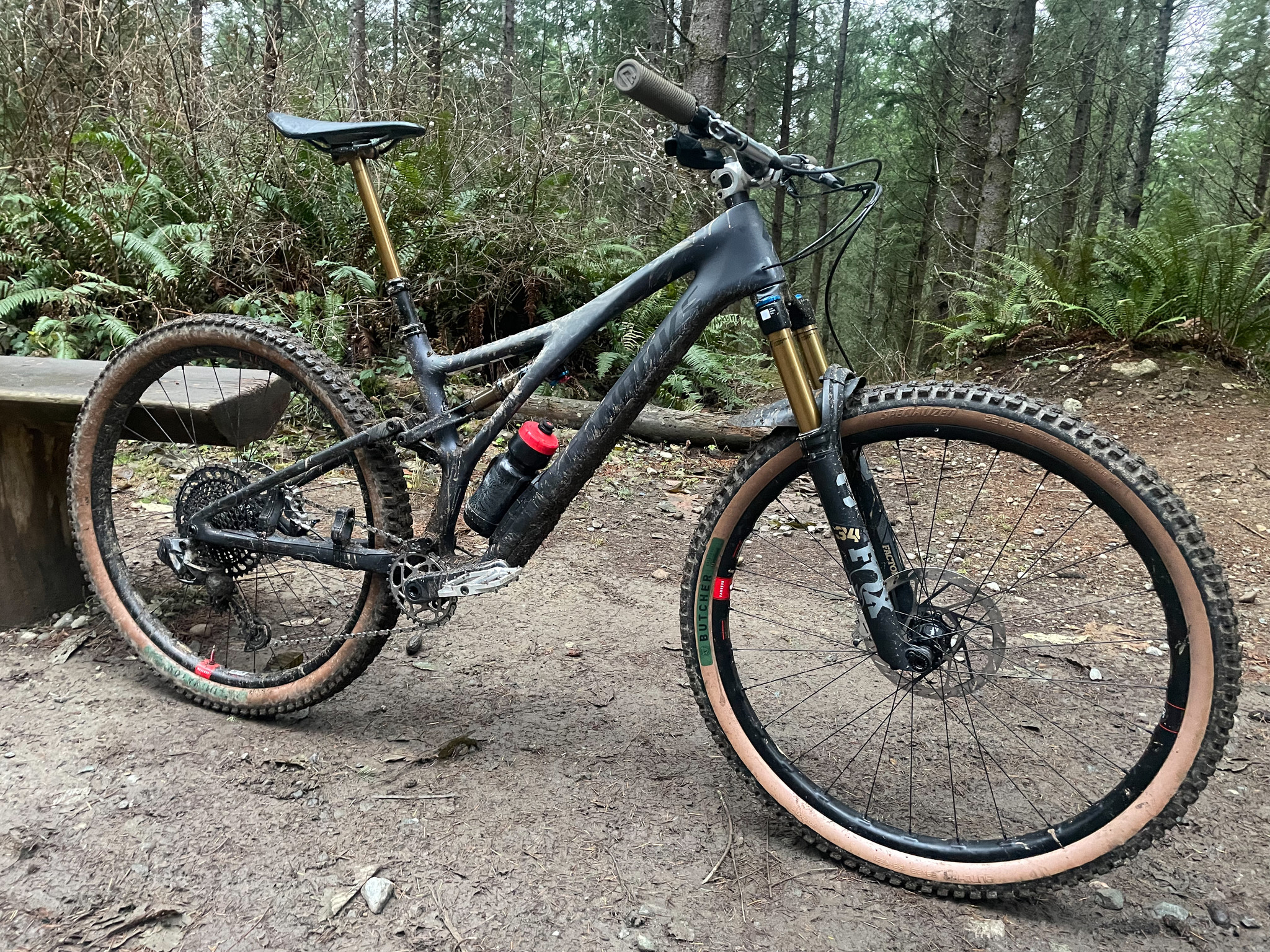 Stumpjumper Evo Pictured Below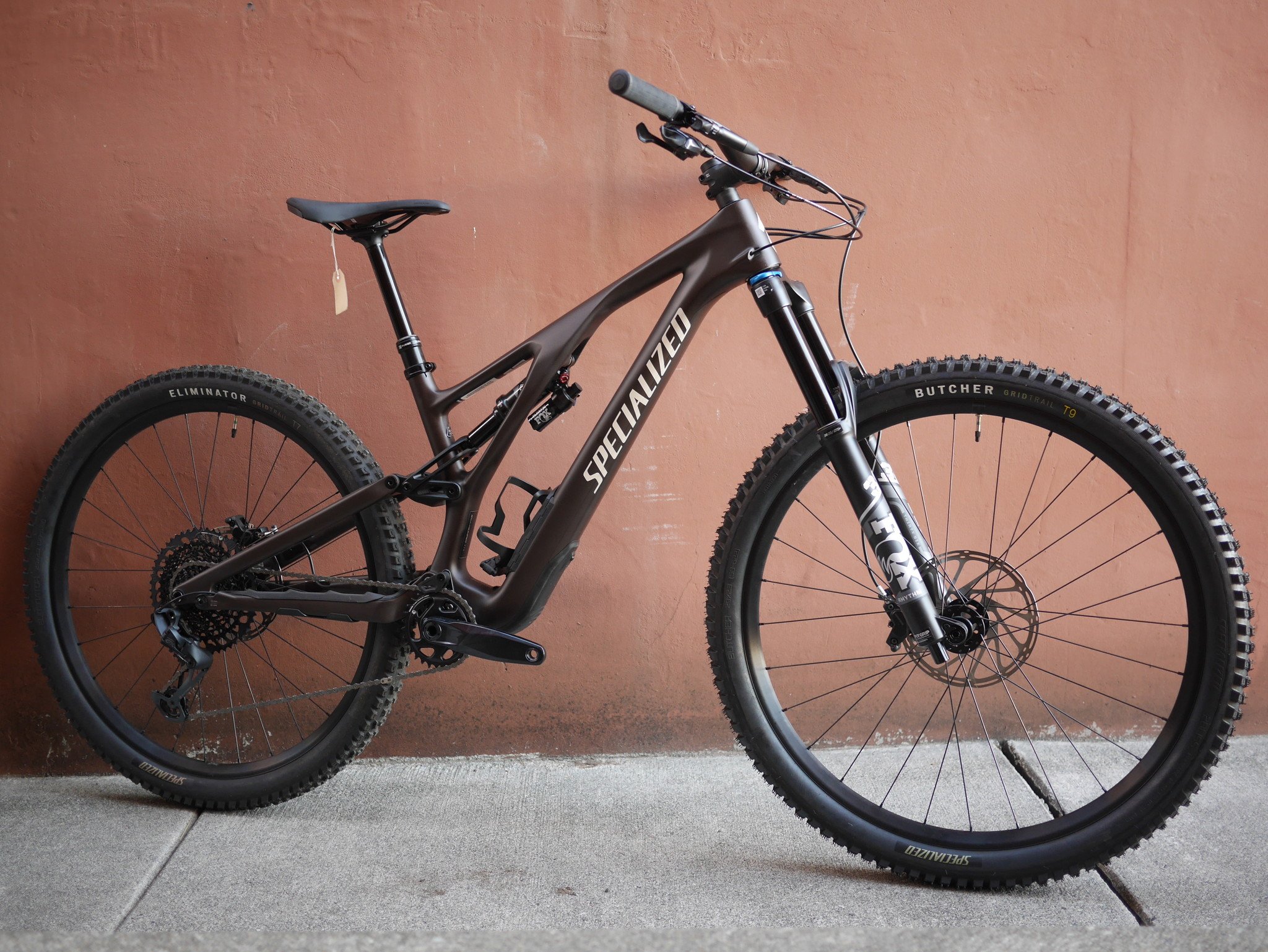 Santa Cruz Hightower uses their patented "VPP", using two co-rotating links to drive the rear shock through its travel. On trail, it translates to a pedal friendly bike that gives tons of traction, while still remaining very active and playful. The new "Glovebox" adds storage in the downtube of the frame, allowing you to carry tools, tubes, snacks, or whatever goodies you'll need while you're out playing in the dirt. 
Hightower Pictured Below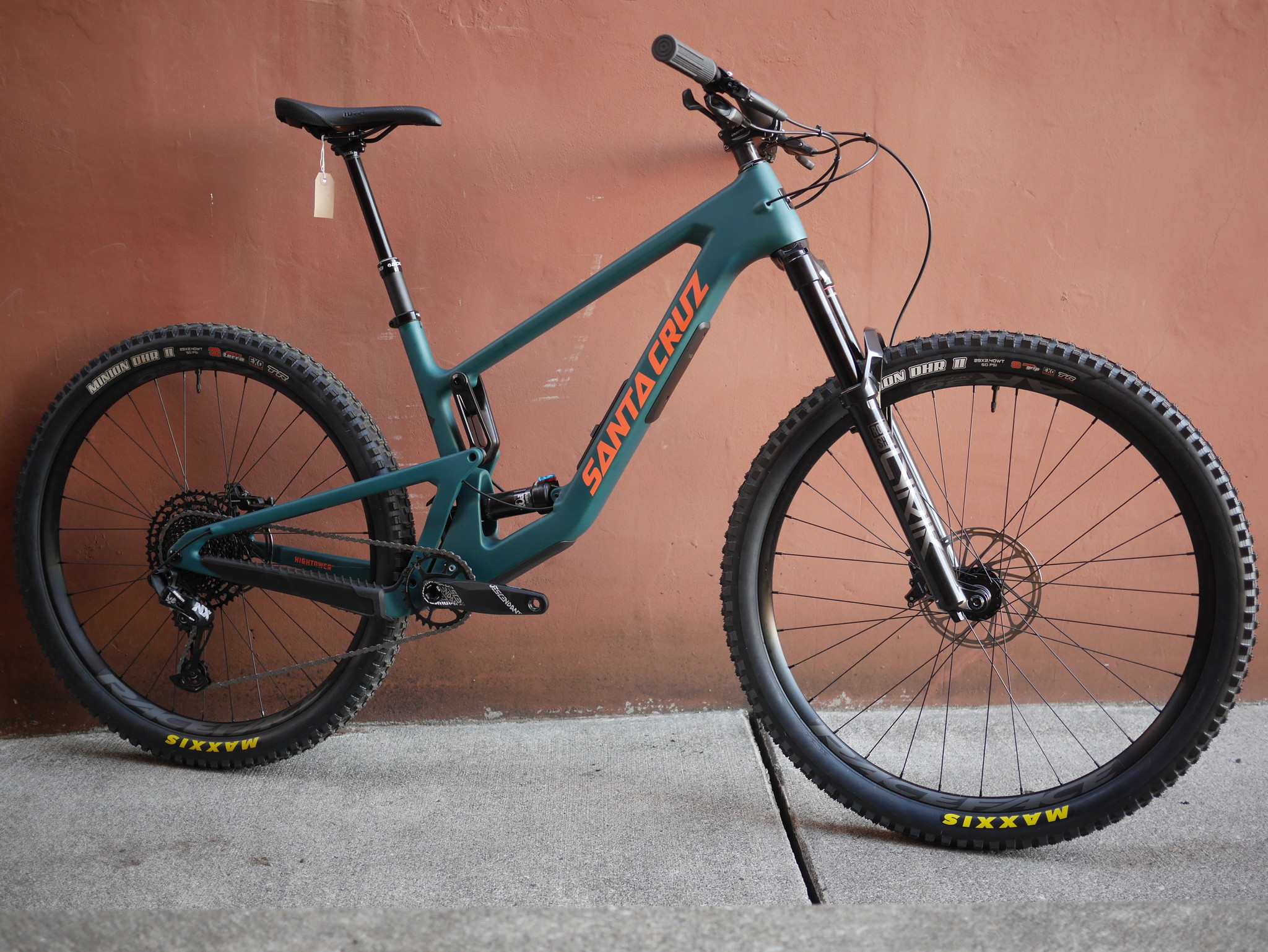 Both bikes are perfect for whatever kind of riding you like to do. We have both models in stock, with size runs of each. Stop in anytime for a test ride!